Update of completed Hydro Scheme. Photos taken May 2016. The scheme is now up and running which is good news for the village. A trust has been set up, (Ardentinny Renewables Trust) into which any monies from the hydro schemes will be managed for the good of the village.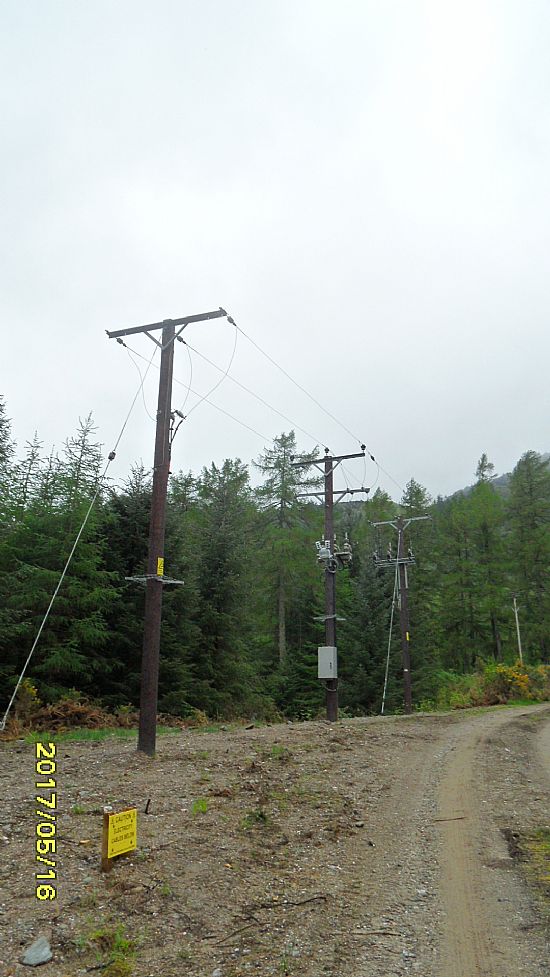 Pylons taking power to main grid.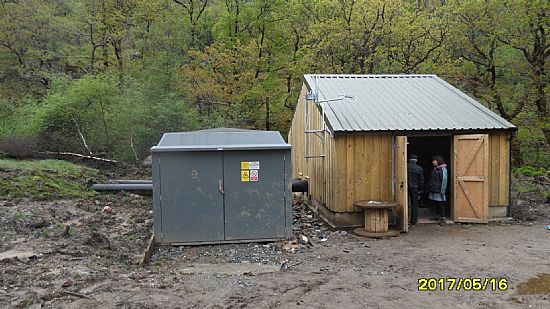 The shed on the right contains the generators and the one on the left the electical switch gears.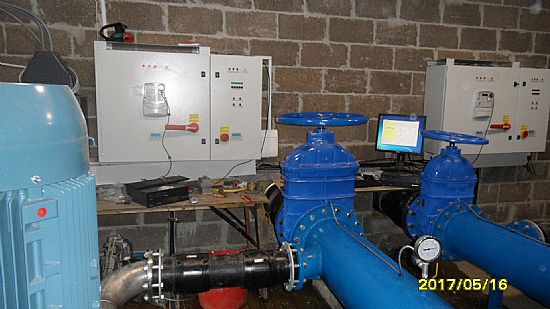 Automatic control panels that regulate the water input and the power output.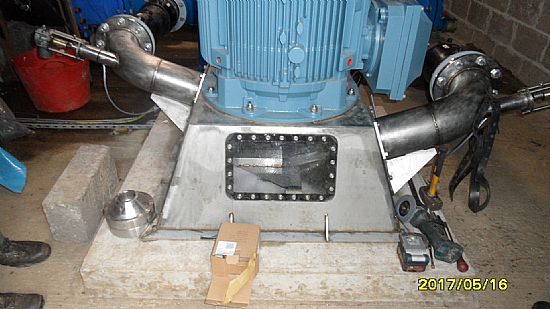 Generator 1 showing water jet at base.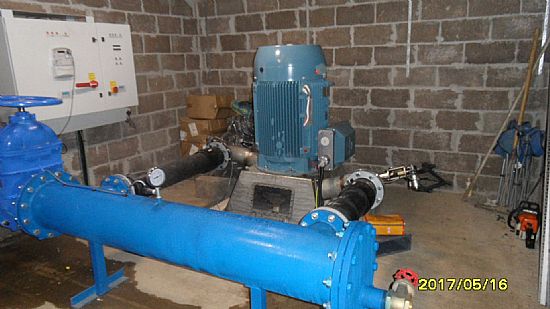 Generator 2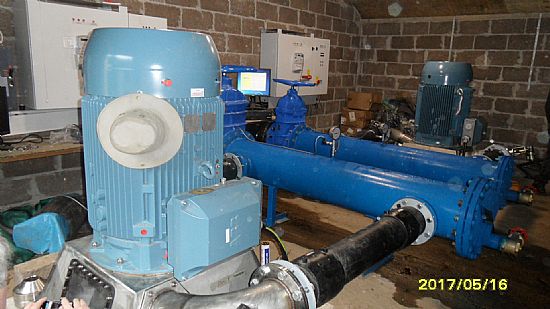 Generator 1 & 2 and intake pipes (blue ones)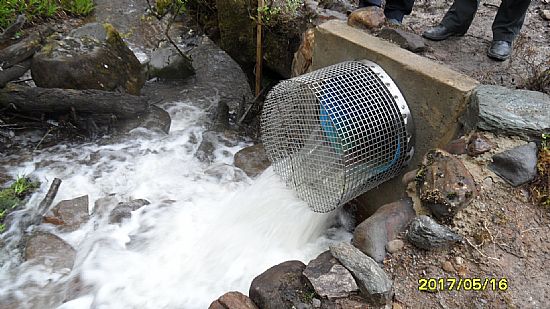 Water outlet from the generator house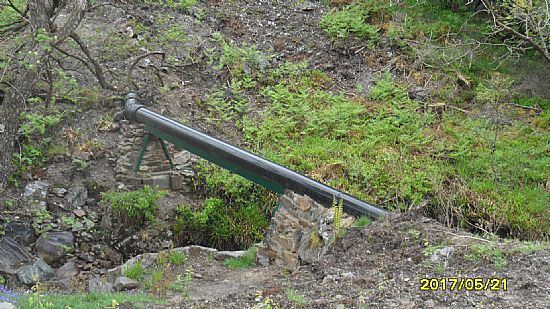 The pipe work running over the stream. It is worth noting the way the walls have been blended in with the rocks in keeping with the environment.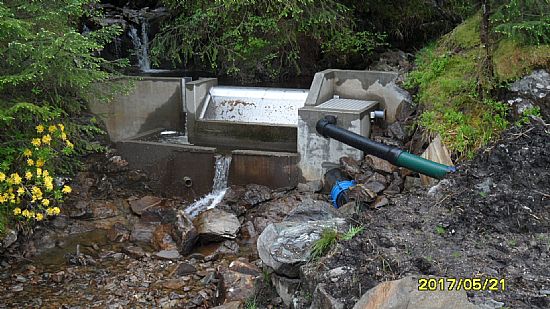 One of the actual hydro collectors tucked away.
Looking on top of the hydro collector dam. the box on the left where the water passes into feed pipe and runs down the hill to the shed. The rest simply goes over the top and down to the right.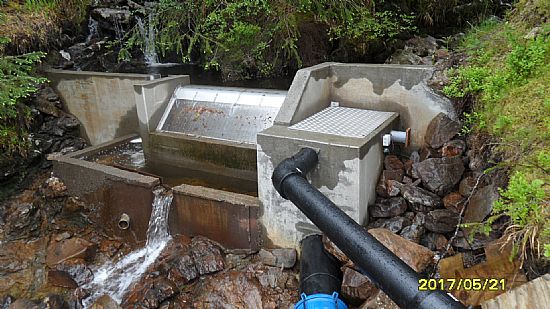 A closer look at the hydro collector.
Thank you to Neil Robinson for the photos.
---
The pictures show the turbine house and base for the transformer and the two catchment areas.
The scheme is in place apart from the transformer which SSE are waiting delivery from Australia.Once the transformer is in place and connected to the grid the scheme will be up and running